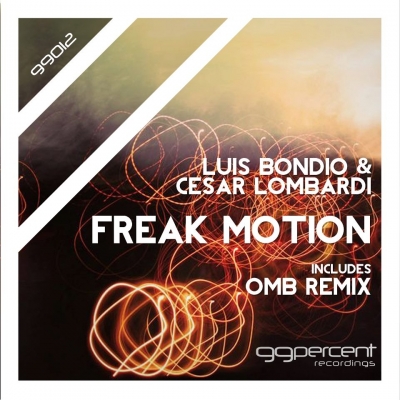 先週リリースされたLUIS BONDIO, CESAR LOMBARDI - Freak Motion (OMB Remix) 99Percentrecordings 各国のDJからのコメントです。是非に!
⇓⇓⇓⇓⇓⇓⇓⇓⇓⇓⇓⇓⇓⇓⇓⇓⇓⇓⇓⇓⇓⇓⇓⇓⇓⇓⇓⇓⇓⇓⇓⇓⇓⇓⇓⇓⇓
⇓⇓⇓⇓
⇓⇓⇓⇓
⇓⇓⇓⇓
⇓⇓
John Digweed (Bedrock, Global Underground)
Nick Warren (Way Out West, Hope)
Great work from Luis and Cesar and what a remix !
Dave Seaman (Audiotherapy)
big! dowloading for seamo as i think he'll like, cheers, steve parry
Silinder (Renaissance/Sudbeat)
two great tracks, thanks :)
Madloch (Mitrinique) (Sound Avennue)
Both tracks are great! Thanks
good stuff.. original for me..cheers.
Marcelo Vasami (Subtract/Replug)
Tvardovsky (Stereo Paradise,DAR)
OMB remix for me. Thanks!
Both of these hitting their marks. Love the progression of the original and the OMB remix is full of intricacy.
Luis Bondio (Renaissance | Hope)
thanks for the support! :)
Van Bellen (99percentrecordings)
OMB remix for me. very nice atmo.!
Erik (Lowbit, Sonic Union) (LowBit)
awesome release! definitely playing these badboys!
Khen (Lowbit, Movement, Plattenban
great work ! original for me
d-phrag (friskyradio, LuPS Records)
Both great pieces, OMB more driving. Support.
2013.03.18 Monday
-
-
by OMB